Welcome to Smugglers Glen Golf Course
**Closed for the season**
***Gift cards for Smugglers Glen and The Glen House Resort can be purchased online or in person at The Glen House Resort. To ensure E gift cards are received before Christmas order no later then Dec 23rd.  Please call 613-659-2204 to make sure the resort is open for in person purchases***
Happy holidays and best wishes!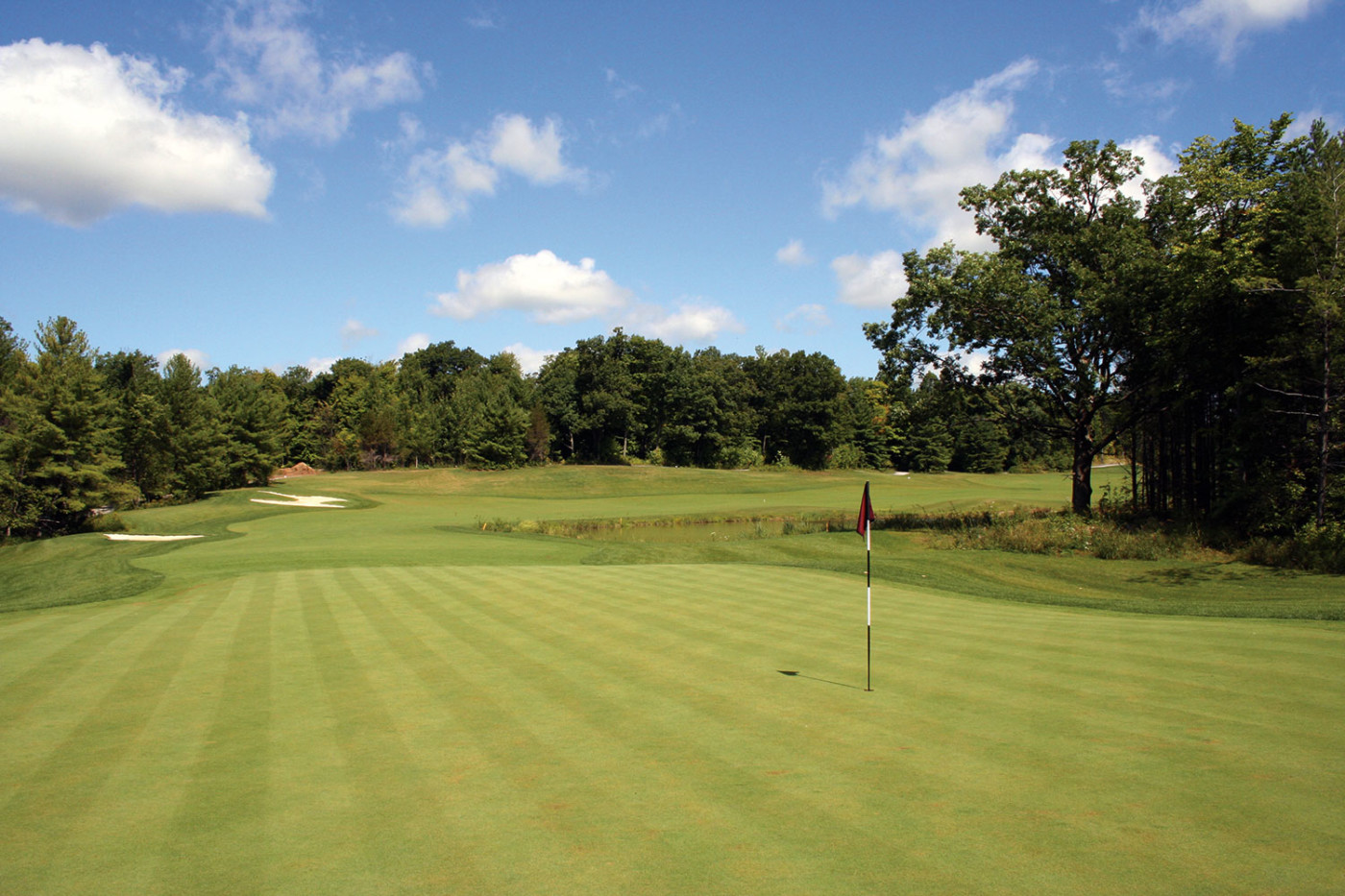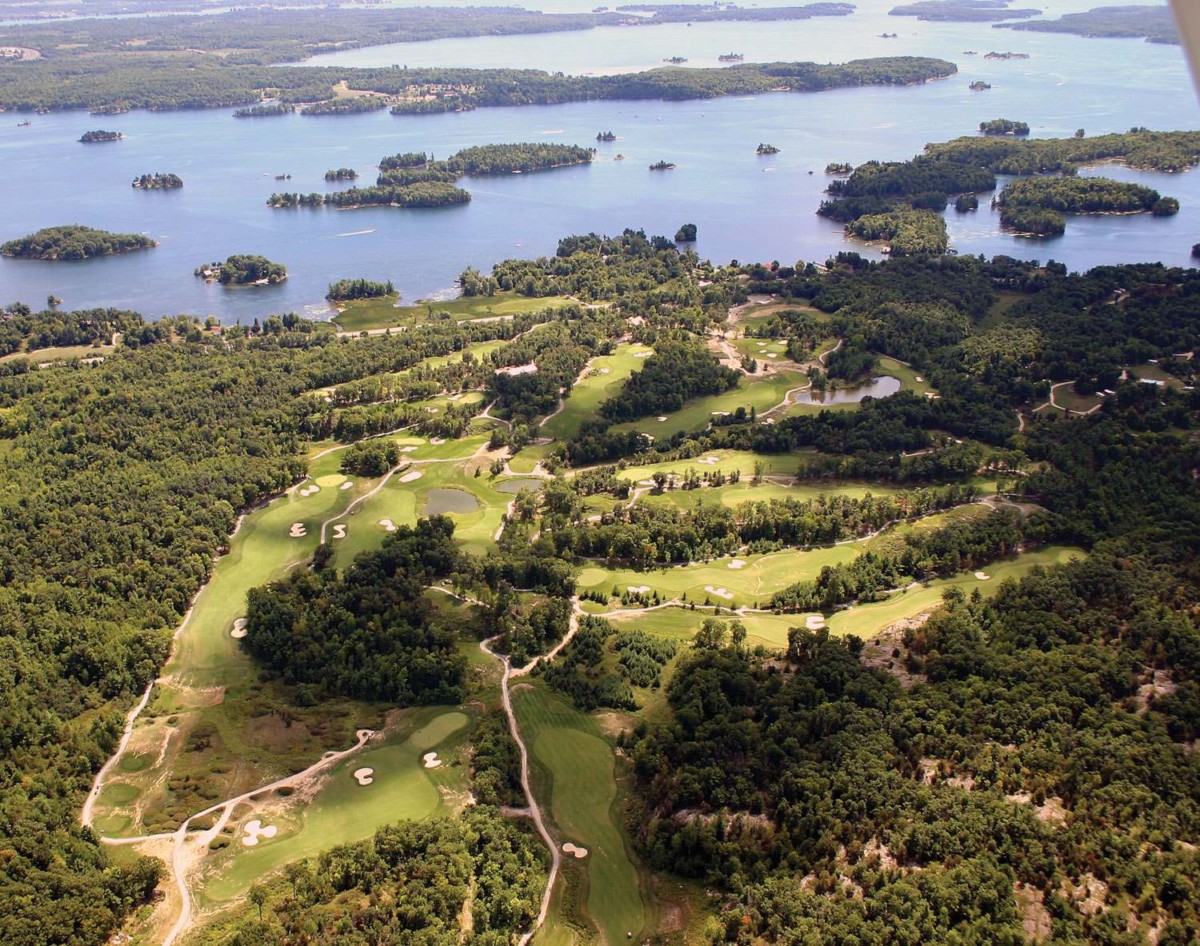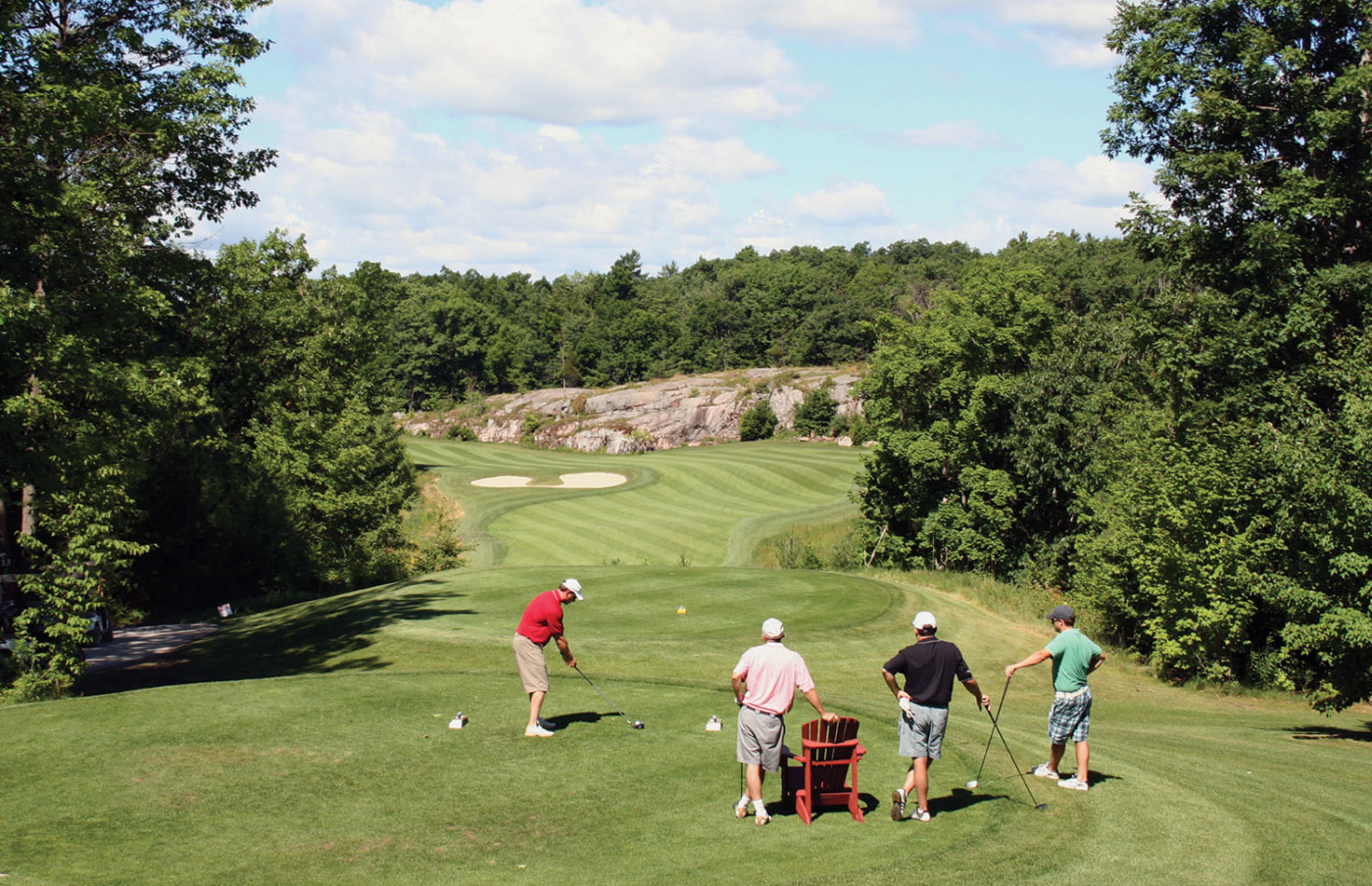 golf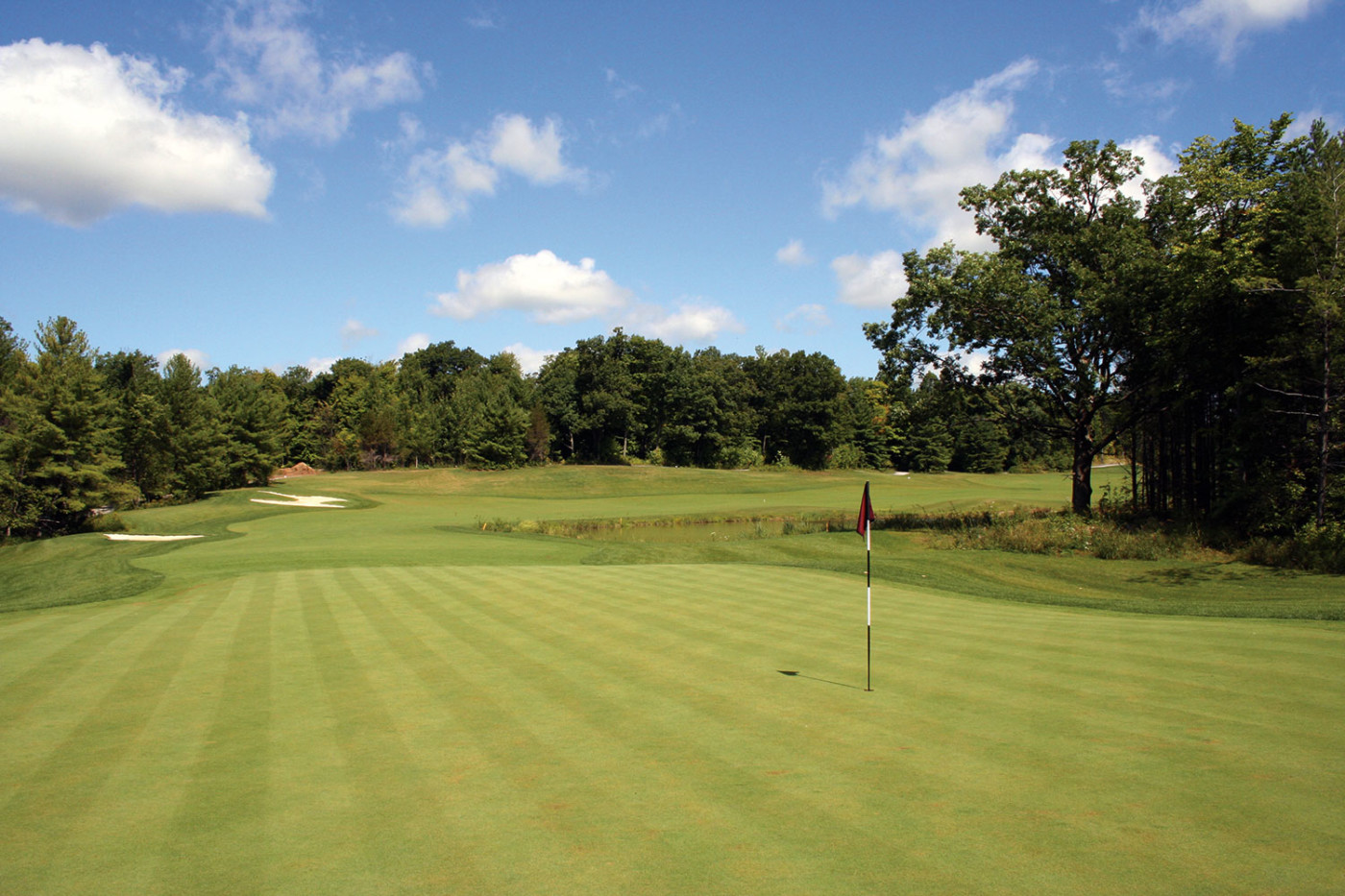 aerial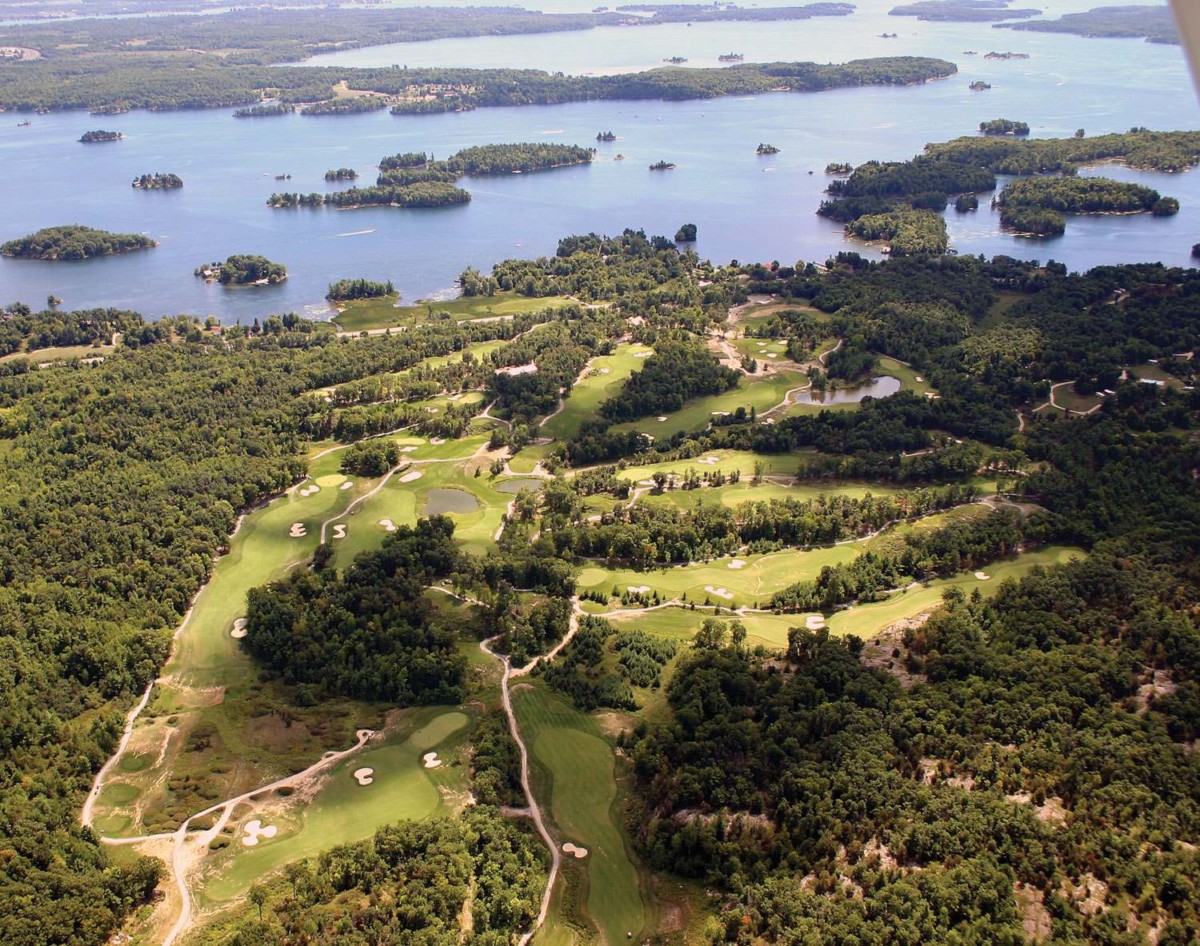 20B28326-6A7B-4913-A84B22B2C7B1FE7F_source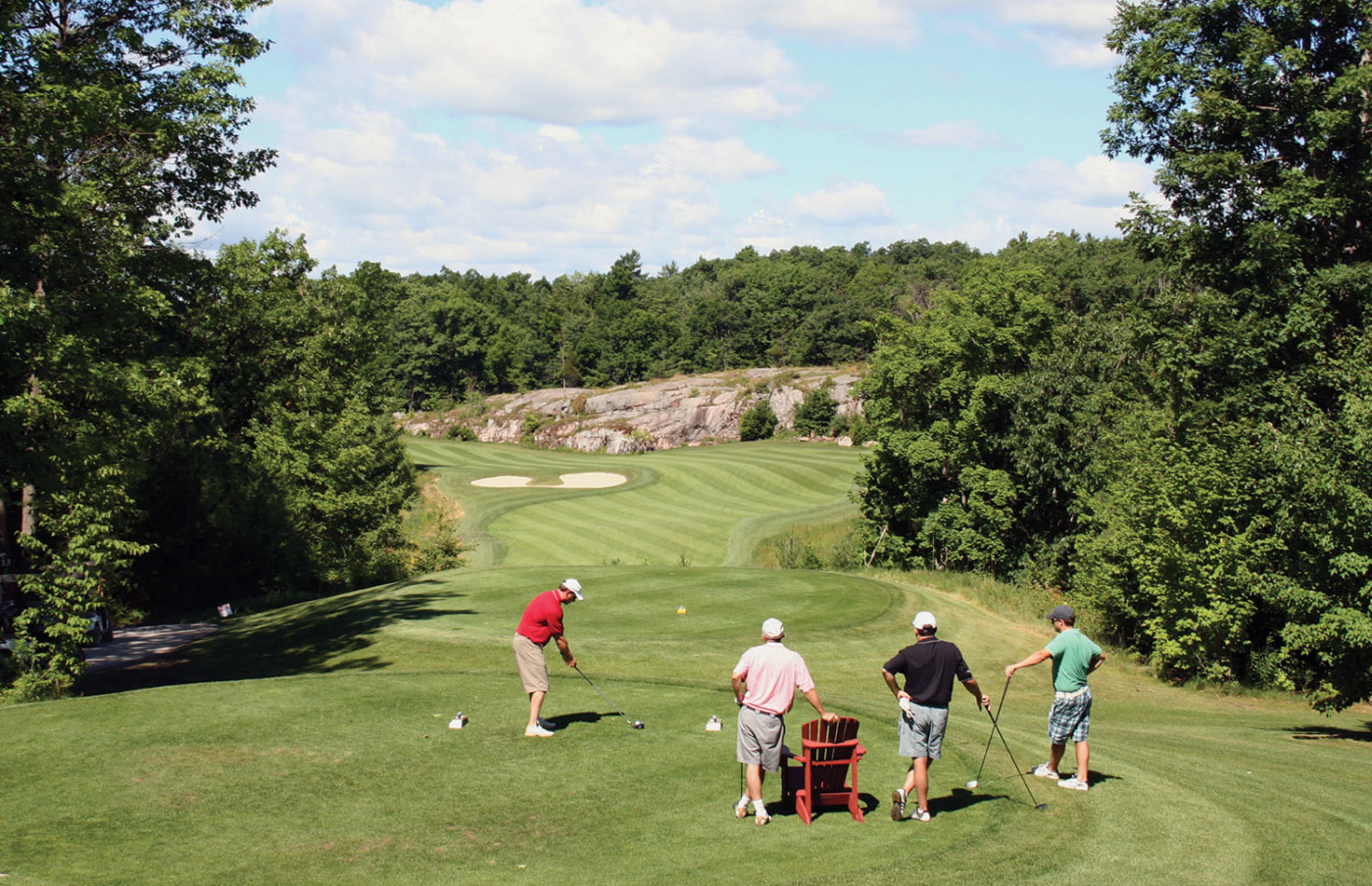 clubhouse


Changes Resulting From Covid-19
Please note there will be some limitations in place that comply with recommendations from the Provincial Government, and local health officials. They are as follows:
It is important to note that social distance must always be practised.
Tee Times
The tee sheet has been opened to take reservations for tee times only, staggered every 10 minutes.
When you make a tee time reservation please book properly, indicating if you will be walking or riding.  We have a limited number of carts available.  We currently have 75 carts.
We do not have pull carts available for rent.
Arrival
You will be required to put your own bag on a golf cart.  We will have staff to assist with direction and answer any questions you may have.  Bag drop staff will not be permitted to handle your bag or equipment at any time.
Driving Range and Putting Green
Driving Range is open and you do not require a tee time to use.
You may purchase a warm up bucket on line or in the Pro Shop upon your arrival.
The putting green will be available for warm up putts only and only when you have a tee time. There will be no holes in the putting green at this time.
Carts
Carts will be sanitized after each round.
Players are to load/unload their own bags onto their cart/car.
Please remove any garbage from your cart at the end of the round.
We do not have pull carts available for rent.
Equipment
Rental clubs are available and are sanitised after each use
Players are required to bring their own personal protective equipment (PPE) and wearing a mask is required anytime you are in the clubhouse.
Hand sanitizer will be available at Bag Drop and Clubhouse Pro Shop.
Payment
The credit card reader will be sanitized regularly.
We are more than happy to take any payments over the phone and prefer payments are made online when possible.
Play
Only one group per tee. Please be aware groups in front of you may be unable to clear play after coming off the green due to a group at the next tee.  Be patient.
Recommend continuous putting to assist with pace of play.
Foot rake bunkers
Enjoy the day.
Weather
In case there is inclement weather such as heavy rain or thunderstorms you will be asked to go back to your vehicle. Gathering in the clubhouse will not be permitted at this time.
Food and Beverage
We will have BBQ take-out (hot dogs), pre-made sandwiches, chips, chocolate bars and a limited selection of beverages available at the clubhouse grill. On course beverage services are operating however, is dependent on how busy we are that particular day.
Kitchen operations are open for lunch and dinner, however hours are subject to change.  Outdoor deck is open along with limited seating inside, all based on guidelines set out by the provincial government.
Other precautions have been put into place to maintain safe and clean conditions in these facilities, including daily employee health checks, personal protective equipment for all employees, an increased cleaning and sanitation schedule, and reduced capacities.
We want to thank you for your patience and understanding during this time. The decision to reopen has been done in a cautious manner and in adherence to public health recommendations. We will need your cooperation in following our safety precautions. Please continue to stay physically distant. At-risk individuals should remain at home as often as possible.
If you have questions or concerns, please contact:
Jason Boyce
Director of Golf Operations
Smuggler's Glen Golf Course
O: 613-659-4999 option 2
C: 613-539-1187
E: jason@smugglersglen.com
---
2021 No Show Policy
Online reservation will require the quick setup of a user account. A valid credit card is required to hold a tee time when booking online and over the phone through the proshop – no fee will be charged when making the booking.
Tee times can be reserved up to 7 days in advance. Cancellations must be made by calling the Pro Shop 24 hours in advance for tee times booked on Mondays through Thursdays, and 48 hours in advance for tee times booked on Fridays through Sundays, and Ontario public holidays.
A late cancellation or no-show fee will be applied to the credit cards used to reserve a tee time. This includes, if you book for four players and only show up with two, you will be charged a no-show fee for the 2 no-shows.  Please only book for the number of people that are playing and call the proshop if there are any changes to the number of players booked.  Card will be charged half the value on moderately busy days and the full amount on busy days.
Course Profile
Smuggler's Glen Golf Course is a championship 18-hole facility that opened on July 21, 2005 for public and member play. The developers of Smuggler's Glen, the Seal family, have owned and operated the Glen House Resort since 1962. The owners have over 50 years of experience in the hospitality industry and have invested a considerable amount of capital to create the area's newest attraction, Smuggler's Glen Golf Course. The Glen House is proud to offer yet another reason to visit the world-famous 1000 Islands, a region renowned for boating, fishing and vacationing amidst the St. Lawrence River's natural beauty.
The course is an inspiring blend of nature and design. The generous fairways and gently contoured greens set in a pristine forest environment are inviting and enjoyable. Brilliant white sand bunkers, refreshing river breezes and dramatic elevation changes add excitement to every round.
18-hole championship design, semi-private golf course
Well-balanced design. 9 holes leading to club house and 9 holes leading out with a BBQ Express lunch stop at the Club House for take-out food and beverages on your way to the 10th hole
Par 72: 5 par threes, 5 par fives, 8 par fours
Five sets of tees allow golfers of various experience levels to enjoy the course
Slope and Rating – please see our scorecard section on the website
Course designed and built by Mr. Boyd Barr of Barr Designs
Bent grass greens and fairways
The course features a "target style" design, with dramatic elevation changes and a layout cut through timeless Canadian Shield rock outcroppings
Our 7,000 square-foot Club House facility features an expansive covered porch with a panoramic view of the St. Lawrence River and overlooks the 1st tee
Shuttle service from the Glen House dock is available for golfers arriving by boat
A Natural Setting
The designer, Boyd Barr of Barr Designs, has come up with an outstanding and unique golf course design, incorporating many natural features of our rugged Canadian Shield topography within the parameters of golf architecture. The golf course features fabulous vistas and interesting tee shots from several highly elevated tees. The course design takes full advantage of the natural terrain of mature mixed forests – including tall white pines, high granite cliffs, rolling hills and valleys and unique flora, including wild fescue grasses, mosses and ferns. It is common to see deer, wild turkeys, hawks, foxes, turtles and other animals living in and around the property. The five-lined skink, the only lizard native to Ontario, is a remarkable resident listed as a species of "Special Concern" under the province's Endangered Species Act. Naturalists consider the skink significant and unique – we're committed to work within, and to exceed modern environmental practices!
The course was indeed a challenge to build; extra funds were required to blast and carve the course through the rugged Canadian Shield's pink Precambrian granite outcroppings. The course has a special feel and distinction defined by its natural park setting. In fact, three holes (#4, #5, and #6) were carefully built to preserve natural wetlands habitat that are located within the UNESCO-designated Frontenac Arch Biosphere (FAB) reserve. These three holes are located in what the Provincial Government has considered an A.N.S.I. (Designated Area of Natural and Scientific Interest). These environmental features have been included within our outstanding golf design that is in keeping with the natural beauty of the Thousand Islands. After all, this is our special home, and we'd love to share it with you!
Outstanding Test of Golf
Smuggler's Glen has an exciting balance of scenic beauty, challenge and playability for golfers of all abilities to enjoy. The course features a layout that requires a great deal of accuracy off the tee and risk/reward shot-making ability. With five sets of tees on each hole, the course will accommodate and challenge both the new golfer and the seasoned pro. Smuggler's Glen has generous landing areas off the tee and sizeable greens, but when played from its full length, with longer rough and fast greens, the course will provide a true challenge. Recently, Smuggler's Glen has been voted "Favourite Public Golf Course" by Flagstick Magazine's Readers Choice Awards. We hope it's a must-play course for your next visit to the 1000 Islands!
Scorecard
Hole by Hole
Tips and tricks for navigating each of the course's 18 holes.
Hole 1, The Gorge

Par 5 for all tees. Keep driver in the bag – not needed. Don't miss right, everything slopes that way.

Hole 2, Upper Ridge

Usually into wind, so take extra club. Short in bunker okay, but don't miss long or right. Beware the slope off the back and the cliff's edge on right side of green.

Hole 3 - Settlers Field

Aim either short of centre bunker or right side. Beware the tree on right side of the green, comes into play. Smallest green on course, be below the hole.

Hole 4 - Bio Challenge

Toughest hole on the course for most golfers, par is outstanding. Lay up and stay out of the environmental areas (creeks). Extra club to green (uphill), long won't hurt you on approach shot to green.

Hole 5 - Coyote

Longest & toughest par 3, be happy with par. Beware of the hazard left side. Centre of the green is target, short won't hurt you.

Hole 6 - Wild Creek

Beware the "Wild Creek" on right side, stay left. Aim at fairway bunker left side, fairway slopes toward creek. Big rolling green so take note of pin position and choose correct club.

Hole 7 - Rolling Meadows

Beware out-of-bounds left side of fairway. Position your second shot to left side of fairway bunkers. Take extra club to green (uphill).

Hole 8 - Lower Ridge

Long narrow green, club selection is vital. Keep out of right side bunker, left is easier up and down. Usually into wind, take extra club.

9 - River View

Another hole driver best kept in bag. Try to lay up to 125-150 mark in. Take extra club (uphill) but don't be long.

Hole 10 - Bullseye

Huge elevated tee off, take one less club. Small round green, centre of green target – the bullseye.

11 - Hawks Valley

Position your drive just up to the fairway bunker or right side of it. Narrow green, tough to hold approach shot in. Green side front bunker is easy up & down.

12 - The Gambler

A great risk/reward hole! If going for the green, beware right side rocks. Don't be short, everything rolls down the slope of the hill.

13

Can't miss left or right (creeks). Target is right-centre of fairway, short of bunker. Aim right side for lay up, everything kicks left.

14 - Serenity Valley

Big wide fairway, aim at left trap. Raised green requires extra club.

15 - Rugged

Long par 4 requires drive down left side. Don't miss right on second shot. Big long green, select club according to pin position.

16 - Shorty

Everything kicks right onto the green. Try to stay below the hole.

17 - Cliffs Edge

Another risk/reward hole, but only for the long hitters. Beware OB right edge and behind green. Try to position your drive to 100-125 yards in.

18 - Green Monster

600 yard par 5 requires 3 good shots. Aim drive right side of fairway bunker. To stay out of water, aim second shot at far right bunker.