Kindly Note: We are offering Breakfast and Dinner services at this time. Lunch service is currently not being offered on Glen House premises.
*Reservations recommended. We cannot guarantee a table for guests otherwise, particularly for larger groups. Thank you for your understanding.*



Smuggler's Glen Golf Course's Lunch/Dinner menu, available directly across the road from the Glen House Resort: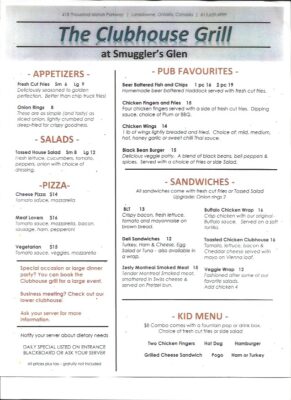 All above prices subject to additional taxes. Items subject to change.
*Click Menus to Enlarge"