Please call for available hours and to make a reservation: 1-613-659-2204
*Reservations required. We cannot guarantee a table for guests otherwise, particularly for larger groups.
Thank you for your understanding.*
---
Off-Season Menu
***Prime Rib (Queen and King cuts) available weekends only***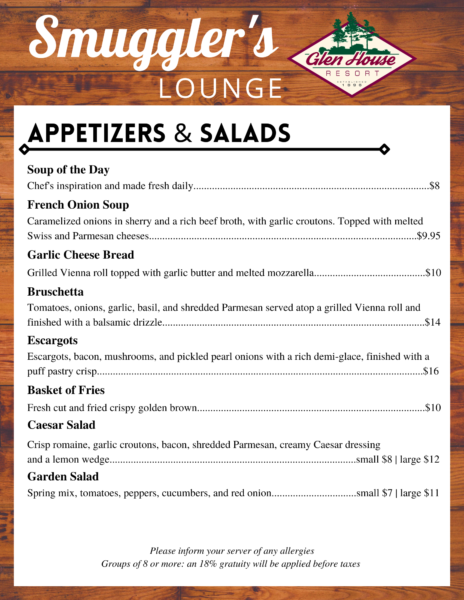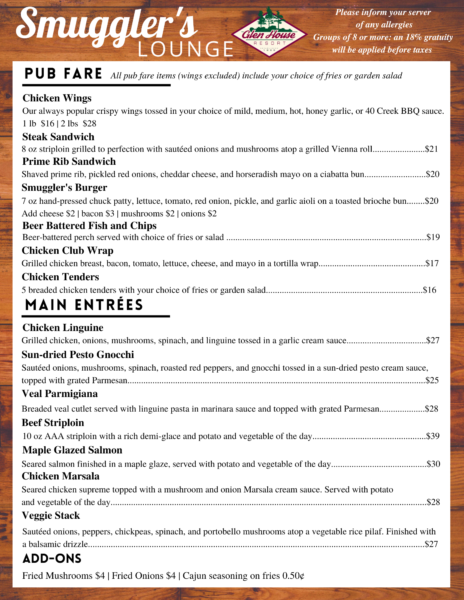 ---
Smuggler's Glen Golf Course Lunch & Dinner Menu (coming soon)
available directly across the road from the Glen House Resort
Above prices subject to additional taxes. Items and dining hours subject to change.